Make Your Vision Then Chart a Course To Reach It
What is CAAMS?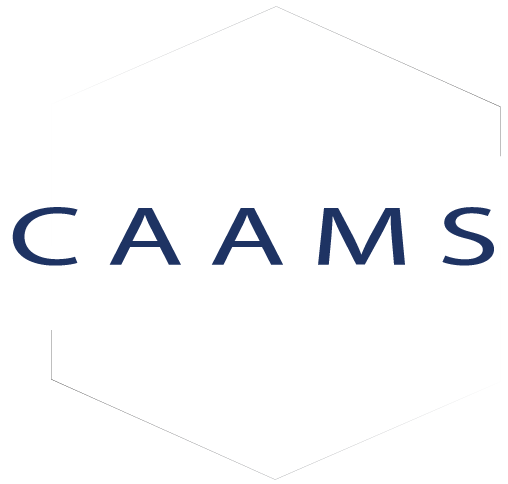 CAAMS is a suite of investment programs for building and managing your wealth. Your financial professional will use these programs to help build the investment portfolio best suited for your goals and priorities.
Powering CAAMS is Capital Analysts' Investment Management and Research Team (IM&R) — a group of high-performing, seasoned investment professionals, small enough for direct accessibility and personalized service, but large enough to manage its billions of dollars in assets.
By choosing CAAMS, you are tapping into Capital Analysts' proprietary research methodologies and thorough due diligence processes. CAAMS research tools help your financial professional assess the investment products in the marketplace, identifying those with the potential to contribute to your portfolio while attempting to avoid those with records of underperformance.
CAAMS proprietary research includes the ongoing evaluation of mutual funds, as well as individual stocks, bonds, exchange-traded funds, variable products, alternative investments and other investment products offered through Lincoln Investment. The IM&R team also evaluates outside money managers utilized in certain CAAMS programs.
This complex data is translated into useful planning strategies to help your financial professional best meet your needs.
Simply put, CAAMS helps your financial professional help you reach your goals.
Asset Allocation
How Can Asset Allocation Help Me Mitigate Risk and Enhance Returns?
Your financial professional will help you analyze your objectives, time horizon and risk tolerance. The information you provide will lead to the creation of your customized investment strategy and an asset allocation model best suited to your goals and risk tolerance.
CAAMS uses a sophisticated multi-tiered approach to asset allocation. The initial level of diversification is among the three basic asset classes: equities, fixed income investments and cash equivalents.
For equities, additional diversification is achieved through different market capitalizations (large-cap, mid-cap, small-cap), styles (value, growth, blend) and geographic regions (domestic and foreign).

For fixed income investments, further diversification is gained by maturity, credit quality, industry groups and geographic regions.

Alternative investments – such as non-correlating assets and inflation hedges – can provide an additional tier of diversification to an asset allocation model, which generally do not correlate closely with the stock or bond markets.
This overall degree of diversification has proven effective1 as a strategy to help minimize the two major investment risks – loss of purchasing power due to the effects of inflation and the loss of investment principal due to volatility.2
1Brinson, Hood, Beebower, Financial Analysts Journal 1986.
2Neither asset allocation nor diversification guarantee a profit or protect against a loss.
What is in my CAAMS Investment Portfolio?
You have a variety of programs to help meet a variety of needs. You will have access to broad diversification opportunities in asset class, style, markets and geography. Your financial professional can review fact sheets with you on each of the following investment programs:
Single Asset Class Portfolio
MANAGED BY CAPITAL ANALYSTS' IM&R TEAM

CAAMS INCOME STRATEGIES: Individually customized portfolios using a laddered bond approach.
CAAMS STOCK: Multi-cap, multi-style, all-equity portfolios.

MANAGED BY THIRD-PARTY MONEY MANAGERS

CAAMS SELECT: Managers tend to use single asset class portfolios comprised of a specific investment type, such as all stock, all bonds or all real estate. Some managers may diversify among asset classes.
Multiple Asset Class Portfolios
FINANCIAL PROFESSIONAL-MANAGED WITH CLIENT APPROVAL

CAAMS AND CAAMS PLUS: Open architecture, no-load and load-waived mutual funds; CAAMS Plus also provides access to stocks, bonds and exchange-traded funds (ETFs).

MANAGED BY THIRD-PARTY PORTFOLIO MONEY MANAGERS

CAAMS STRATEGIST: Access to third-party money managers implementing model investment portfolios comprised of mutual funds.

MANAGED BY CAPITAL ANALYSTS' IM&R TEAM

CAAMS ASSET BUILDER: Permits entry into managed accounts because of low minimum investment; uses combination of active and passive approaches comprised of mutual funds.
CAAMS COMPLETE: Comprised of mutual funds and ETFs; combination of active and passive approaches.
CAAMS ETF: Built with ETFs representing multiple asset classes and styles. Includes tax sensitive and factor investing models.
CAAMS UNIFIED MANAGEMENT ACCOUNT (UMA): Strategy combining the broad benefits of individual securities, ETFs and mutual funds.
CAAMS DEDICATED "SLEEVES": More narrowly focused investment vehicles designed for a specific objective, such as alternatives exposure or yield options.
---
Disclosures & Important Information
There is no assurance that any investment process will consistently lead to successful results. There are risks associated with investing, including mutual fund and ETF investing, which include the risk of loss of principal. The investments and services listed may not be suitable for all investors. The appropriateness of a particular investment will depend upon an investor's individual circumstances and objectives. Your financial professional, Capital Analysts and Lincoln Investment do not provide tax or legal advice; investors are encouraged to consult their personal tax or legal professionals to understand the tax and related consequences of any investments or actions described herein.
Please speak with your financial professional for more information about the specifics of the CAAMS programs, which are discretionary or non-discretionary advisory services provided for a fee. A copy of Capital Analysts' most recent Form ADV2A brochure are available upon request and contains more information regarding the management of the portfolios, including risks and fees.